Done For You - Trained Telemarketers for Cold Calling
Ordering Information
Terms of Understanding
(This is a legally binding contract that you are agreeing to if you place your order below.)
We Will:
Find, recruit, and train a telemarketer in your particular niche of cold calling for a one-time flat fee of $1,295 per telemarketer

They will have a best-practices script (that you can change at will, of course) and will be able to handle the basic, common objections. In the event something goes wrong with your telemarketer in the first 90 days where he or she is not producing leads, assuming they have a dialer login, data to call, and are being paid, we will replace the telemarketer with another one within 3 weeks at no additional charge.
Note: Once we have the telemarketer hired and trained and there will be no refunds from that point. If they do not work out within the first 90 days because of a problem on their end, they will be replaced by us.
You Will:
Immediately, or as soon as practical, provide us with your login to the predictive dialer that you will have for the telemarketer. The discount link to sign up for the best dialer will be sent to you by e-mail immediately upon placing your order. 
You will also provide the data, to your specifications, for the dialer,  we will help you with downloading data once you place the order.
This is the first step in the training process, as the telemarketer will then be trained on YOUR predictive dialer and will begin sending leads to you during their training. If you have difficulty setting up your data with your account, that is OK. We will help you initially to get that process started. Just ask.
After one week of training with our staff, the contact information for the telemarketer will be sent to you. You agree to pay the telemarketer not less than $3 per hour, paid weekly. The telemarketer will continue to accept feedback and can change to your needs going forward. They are expecting to work 20 hours per week but most all can work full-time, too, should you desire. Our best practice has shown that 20 hours per week on the phone, per telemarketer, keeps the quality high without burnout.

Please understand that NOT PAYING your telemarketer is a material breach of our relationship and we will re-absorb any telemarketer that has not been paid in a timely manner.
IMPORTANT: Below you will be asked if you are working the "Turning 65" or the "Older-than-65" market for Medicare.
Once this is selected, it will require a $250 change fee in order to re-train on changing the business focus from one to the other.
SUPER IMPORTANT: Once we hired and trained someone, there is absolutely no refunds. Please consider this before placing your order.
PLEASE ALLOW UP TO 60 SECONDS FOR THE ORDER TO PROCESS. YOU WILL IMMEDIATELY THEN BE TAKEN TO THE PAGE WITH TRAINING INFORMATION.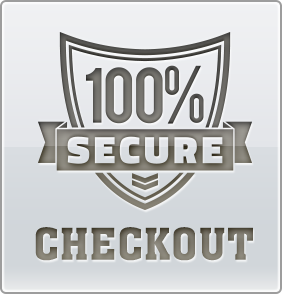 Have Questions about the Process?
Frequently Asked Questions & Answers
Can I specify which telemarketer I want?
No. The telemarketer assigned will be the best available telemarketer that has proven themselves to be able to work the dialer and deliver English in a clear way. Please understand that they are chosen based on experience, will be replaced if they do not work out, but we cannot accept male/female/young/old, etc. selection choices.
Can I hire multiple telemarketers?
Yes, in fact, most agents end up with between 2 to 5 telemarketers to keep them busy writing applications all the time. Starting with one, at 20 hours per week, will definitely start filling your pipeline. You will then likely want more. No problem. We can fill them for you if you'd like. Some are ordering many at once to start. We can do that, too.
What Additional Costs are Involved?
After your screened, hired, and trained telemarketer is delivered to you, the only on-going costs are paying them directly and maintaining the dialer and data access. Paying your marketer is done by Paypal or Xoom and the cost is $3 per hour. Most employers find that employing their telemarketer for 20 hours per week gives the maximum impact.  Please send your TM their pay in USD, NOT pesos.
How many leads can be expected?
Fifteen to twenty leads per week is on par with what we expect. There are many different factors that affect lead count, however, including what territory is being worked, the time they're calling, what market they're calling, if they're receiving consistent pay, if the data is fresh, when the last update for data occurred, etc. For example, if you are working TX or TN, you should expect around 1 lead every 2 hours, because of the volume of agents working these areas. Different states yield different results.
How are the leads delivered?
The easiest way to set up is the have the leads delivered to you by e-mail. You can also be notified by text message via the email-to-text link provided by your cell carrier.

The BEST practice is to have your telemarketer transfer the lead to you directly, while they're still on the phone.
What is the best practice for lead management?
If you connect with these leads immediately, you have the highest probability of an ultimate close. Calling within 5 minutes is best practice. If you wait 24 hours, your chance goes down by up to siginificantly. This is why direct lead transfers (which most predictive dialers can do) is the BEST way to connect with the leads when they are most interested. Also, A CRM for follow-up is essential.
Copyright 2020 - TrainedTelemarketers.com
Questions? Write to: Support@TrainedTelemarketers.com